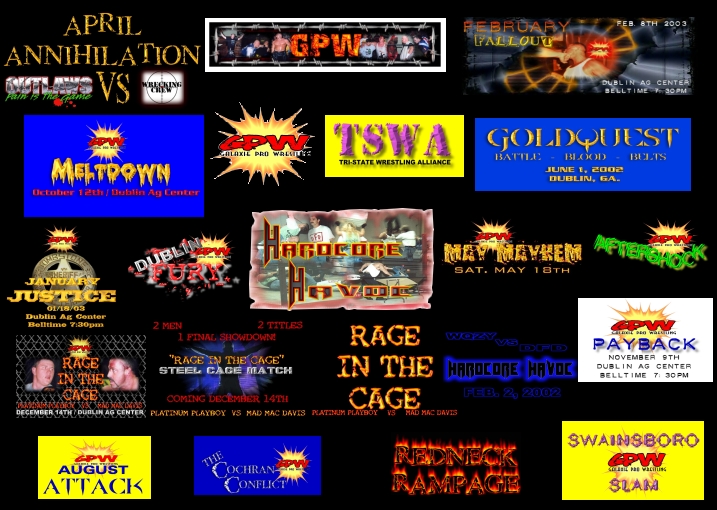 ALL IMAGES, LOGOS, EVENT NAMES, ARE THE PROPERTY OF MAC DAVIS AND MAY ONLY BE USED WITH EXPRESS WRITTEN PERMISSION. ALL EVENT NAMES AND LOGO'S WERE CREATED FOR RADIO, WEBSITE AND PERSONAL PROMOTIONS.
ANY UNAUTHORIZED DISPLAY OF IMAGES, LOGOS, AND EVENT NAMES ARE PROHIBITED.
THE NAME "GALAXIE PRO WRESTLING" AND GPW INITIALS BELONG TO GALAXIE ENTERTAINMENT.
ORIGINAL ARTWORK FILES ARE AVAILABLE.
ALL RIGHTS RESERVED.