"RAGE IN THE CAGE" Picture Page

Thanks to Terry for the great pics! More to follow.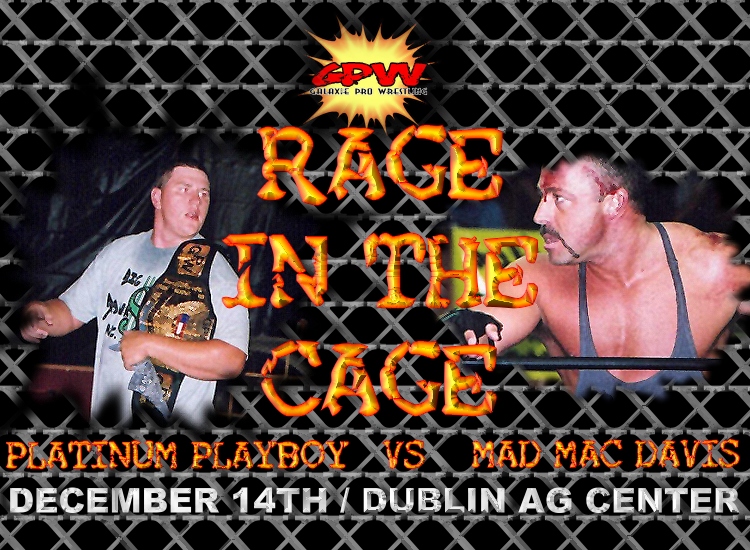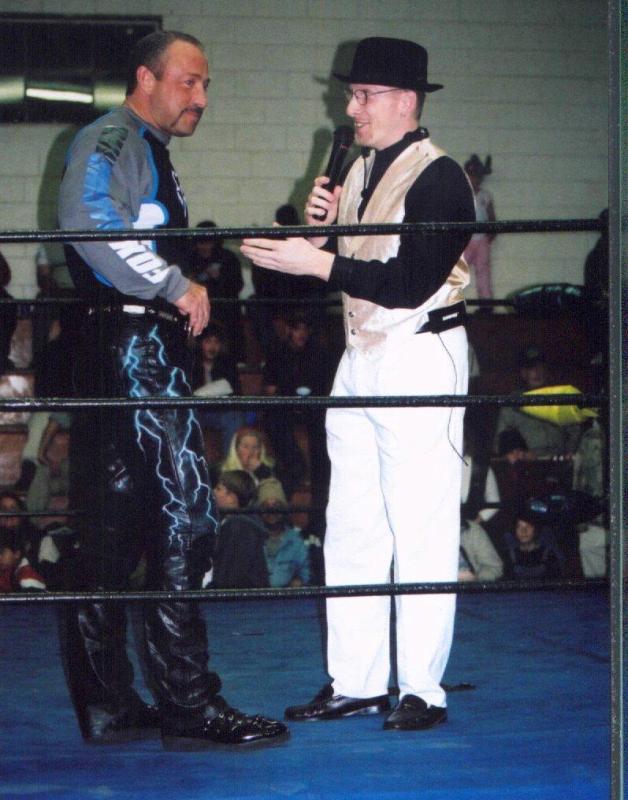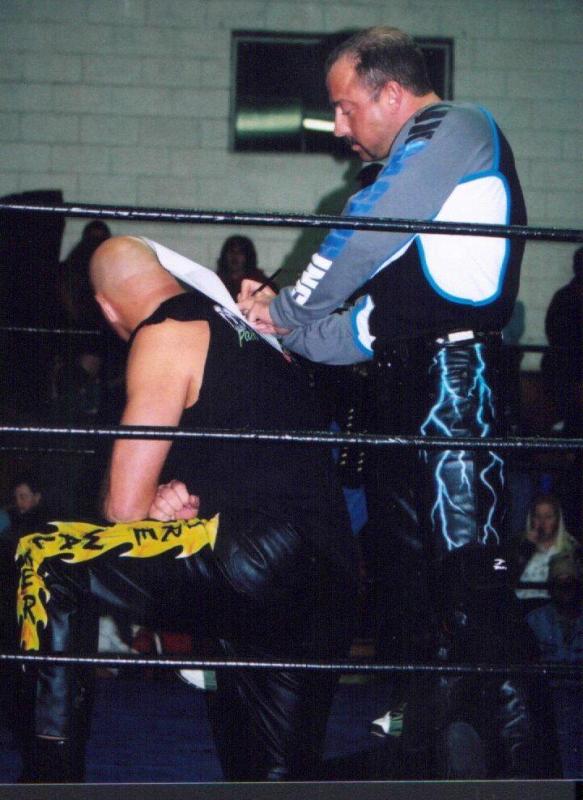 Signing a contract I should have read closer.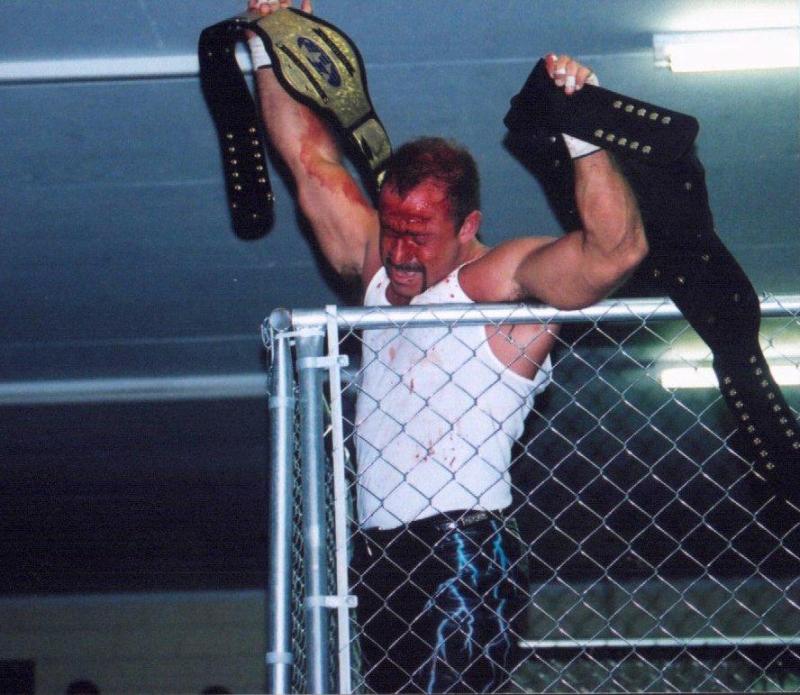 Celebrating the WIN! Little did I know that the Heavyweight Title would be taken away!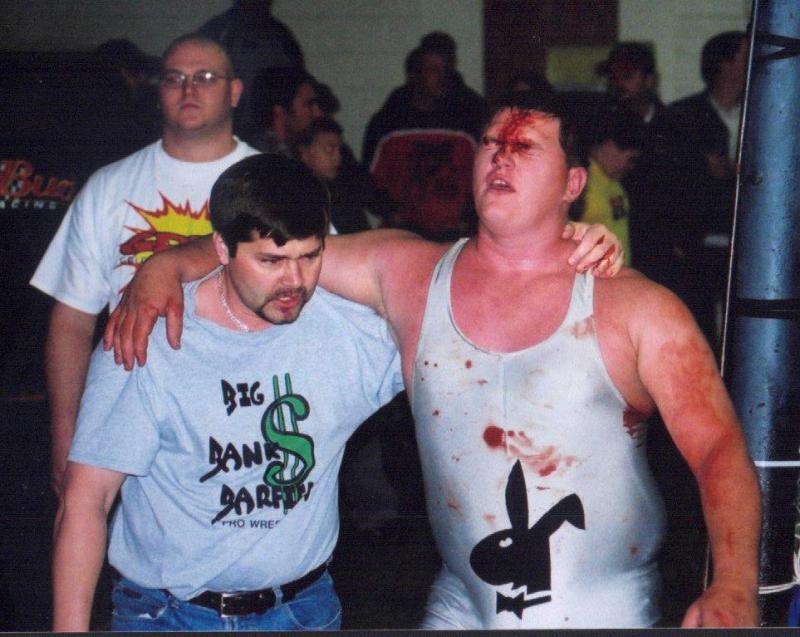 Playboy being helped to the back after experiencing the Mac Attack!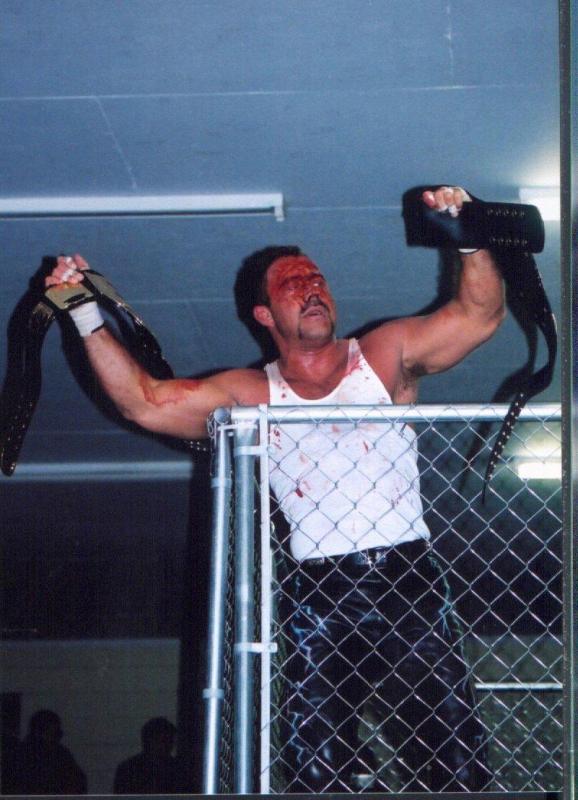 A moment I will NEVER forget. What a rush!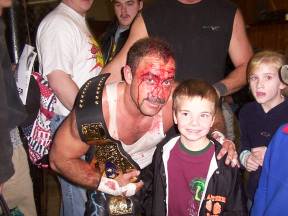 Mad Mac with a fan (Wayne) after the match.